I've been clearing out my place selling off some of my beloved treasures and clearing up some space for more!
I like flashy bright shoes :) But now I have too many pairs! (If that is possible)

Ask about International shipping!
I take paypal :)

Here's what I have to offer you: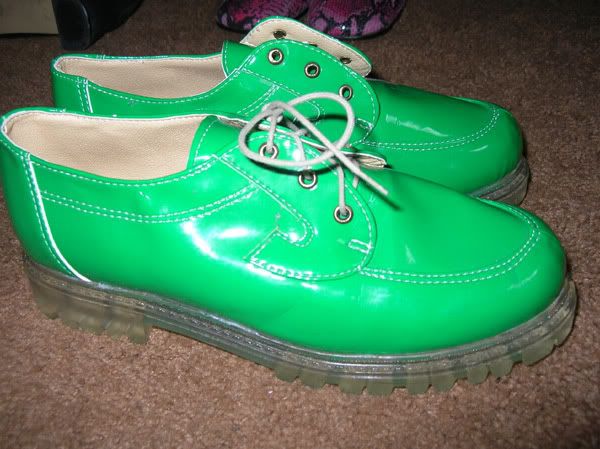 Bright green vinyl shoes! (a bit like creepers) Brand is Sternlein Labeled size 8 NEW FASHION Made in Italy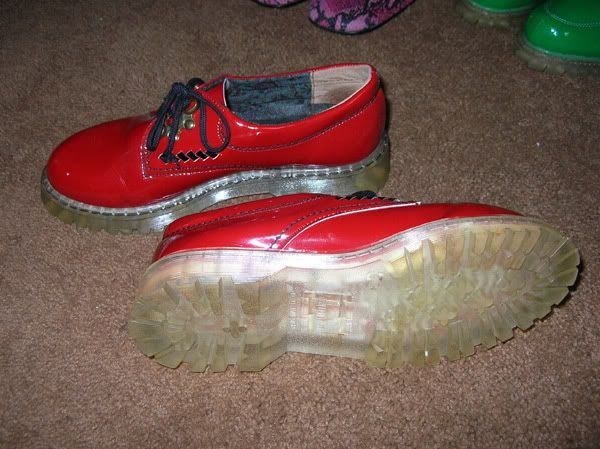 Bright red vinyl shoes. 80s Cayman Brand Italian Design. LIKE NEW. Says size 39 (US 8)
Biker boots made by The Leather Collection. Combination leather and man made
Size 7 Reminds me of the New York dolls, The Cuddly toys, and Siouxsie.
I'm asking $45.00 + $5.00 shipping
Gorgeous 70s pink mock snake skin platform shoes! Size 9 made by Pep Step
Leather uppers.
I wore these only a few times and they are like new!
Classic black knee high boots by Banana Republic. Black Suede uppers. The soles are worn but the shoes have a lot of life left in them.
These are expensive boots!
Size 9 womens
I'm asking $45.00 + $5.00 shipping